Ardbeg Day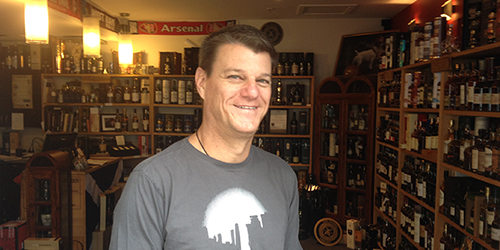 Ardbeg distillery, makers of "the world's peatiest and smokiest malt whisky, are celebrating their 200th birthday with the limited release of "Ardbeg Perpetuum". Ardbeg fans (known as "Ardbeggians") are invited to taste Ardbeg Perpetuum on Saturday 30th May in Auckland, wellington and Christchurch at the following sites:
House of Whiskey – 50 Courthouse Lane, Auckland
Regional Wines & Spirits – 15 Ellice Street, Mt Victoria, Wellington
Whisky Galore – 66 Victoria Street, Christchurch
Ardbeg was one of six whiskies that first kindled my interest in whisky 15 years ago. I simply didn't like the taste of whisky (or neat spirits generally) until I attended a whisky tasting led by an erudite Scotsman. In the space of one hour I "got whisky" after being gently led through a range of vastly different single malts from six Scottish regions. The difference was amazing and the impact profound.
I didn't instantly embrace the hugely smoky, peaty, iodine-like tang of Ardbeg but I marvelled at its intensity. It is the sort of whisky you'd hope to come across in a blind tasting – "clearly a single malt from Islay if I'm not mistaken, I'd have a guess at Ardbeg".
I talked to Sam Snead (pictured), co-owner of House of Whisky, about his upcoming Ardbeg tasting. "Only about 10% of whisky is bottled as single malt with the rest becoming components in blends. Ardbeg is the only large distillery to bottle all its production as single malt" he explained.
Snead expects his stocks of Ardbeg Perpetuum to sell out in 2½ hours with a limit of two bottle per customer. It's not cheap at $159 per bottle, but Snead expects the price to double when customers walk out the door if they wished to sell it at auction. If he's right you could drink one bottle and pay for both by selling the second.
I had a sneak preview of Perpetuum. It's very pure and appealingly aromatic with pronounced peat and smoke character. I think even non-Ardbeggians would appreciate it.