Can wine really be worth $700 a bottle?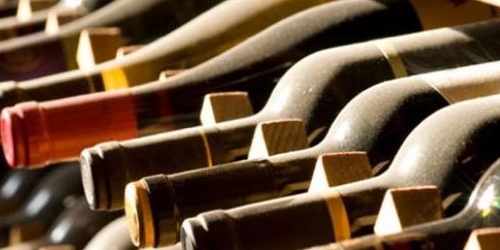 An eye-watering parade of expensive wines have been released recently, accompanied by launch functions and tastings aimed at giving retailers, sommeliers and press a chance to taste them and hear from their producers. Henschke Hill of Grace ($700 a bottle – tastings) and Torbreck The Laird ($750 – tastings), both from the Barossa/Eden Valley's feted 2010 vintage; Alvaro Palacios L'Ermita 2012 from Spain's Priorat region ($2,540 – tastings), and another Spanish red, Descendientes de Jose Palacios Faraona Mencia 2012 from the Bierzo region ($1,925 – tastings).
In many of the world's finest regions there are now icon wines wearing prices of this magnitude. By anyone's measure, it's a lot of dough for a bottle of wine.
Why so dear? In 1989, Hill of Grace was $17.70.
The easiest answer is that – accepting that they're all of great quality – these wines command these prices because there is a market for them. Even just 30 years ago, there wasn't. There weren't enough wealthy wine-buyers in the world who were interested. Now there are. And a key factor in pricing of these wines is rarity. All are produced in very limited volumes and are perceived as the best of their type. There's a market – albeit slightly irrational – for the best of anything; second-best doesn't quite cut it.
Those fortunate enough to be invited to meet the producers and taste the wines will notice some themes recur, whether the speaker is Alvaro Palacios (Decanter magazine's recently announced 2015 Man of the Year), or Ernie Loosen in Germany's Mosel Valley, or Luca Currado of Vietti in Piedmont (tastings), almost anyone from Burgundy or Alsace, or Stephen and Prue Henschke in our own Eden Valley.
They all speak of the geology – the rocks and soil – the antiquity and rarity of their terroir, in a way that seems to invest it with a unique and uncopyable value.
And it works. Many sommeliers, retailers, wholesalers and wine-writers parrot the information without question. They speak reverently of the unique 'minerality' of the soil and of the wine, although the idea that soil minerals can directly influence wine flavour is strenuously resisted by most scientists.
This week, we'll be visited by Gaia Gaja, daughter of Angelo Gaja – one of the most skilled wine promoters on the planet. We'll almost certainly hear more bamboozling talk about the geology of vineyards.
And the wines will most likely be wonderful.
What actually makes all the wines mentioned above so special, is not so much the rocks, but the distinguished sites where the vines grow, the harmony between the site and the chosen cultivar (whether shiraz, grenache or mencia), and the skill, intelligence and effort of the vigneron.
Even extreme vine-age is no guarantee of great wine. In some places it is important: in Hill of Grace, the oldest vines were planted in the 1860s and younger vines even at 20 years don't yield wine suitable for inclusion. But in Guigal's (tastings) celebrated Cote Rotie vineyard La Turque, great wine was made from first-crop vines, and Palacios's L'Ermita vines are less than 20 years. Again, it's the site that is special. And site is more than soil and rock: it's about climate, most importantly (temperature, rainfall and humidity), altitude, orientation and slope of the land, and where the soil is involved, factors such as drainage and water-retention are probably more important than minerals.
When you buy an expensive, rare bottle you are buying a lot more than wine. With Torbeck's The Laird you are buying a slice of history: the old dry-grown vines in the Gnadenfrei vineyard at Marananga were planted in 1958, cultivated by Malcolm Seppelt for many years and recently sold to Torbreck. Pre-Torbreck, grapes from these vines went into Chris Ringland's Three Rivers (tastings) and Rolf Binder's The Malcolm (tastings), wines that were important in the revival of the Barossa. Old low-yielding vines, great site, skilled viticulturist and winemaker can mean great wine.
With Hill of Grace, you're buying a piece of history that stretches back to the 1860s when Nicolaus Stanitski planted the first vines, many of which are still yielding. The vines were nearly a century old when Cyril Henschke made the first vineyard-designated Hill of Grace wine in 1958. The fame of the wine is recent: three generations tended the vineyard before it had any renown and its survival is testament to the tenacity and hard work of those pioneers.
Stephen and Prue Henschke are the fifth generation to tend these dry-grown and very low yielding vines. Because of their fragility, the vines require kid-glove treatment and no expense is spared. If the wine doesn't come up to scratch or the season fails to produce a crop, there is no Hill of Grace. This happened in 1960, 1974, 2000, 2011 and there was just one barrel in 2003. Very small quantities are pending for 2013 and 2014. Even when there is little or no wine, the same costs of tending the vineyard must be borne. The vineyard management incorporates organic and biodynamic practices, and is as natural as possible, to safeguard the future of the old vines.
The 2010 Hill of Grace is an extraordinary wine, arguably the best ever.
A final, and obvious, point which could be made about all the producers I've mentioned, is that these wines enhance the reputation of their region and country of origin in a way that can't be measured. They issue from vineyards which are a priceless part of a nation's heritage. Something to think about when your eyes pop out at the price-tag.
---
First published in Sydney Morning Herald, Good Food – 19 May 2015.