Californian wines impress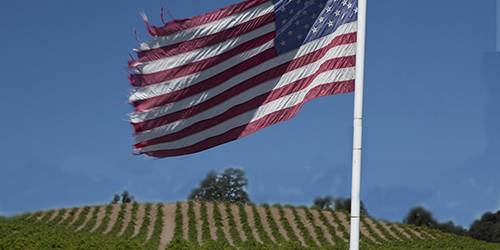 I attended an interesting tasting of Kendall-Jackson and La Crema wines from California which re-kindled my interest in and respect for US wines.
Back in the seventies, just as I was developing a love for wine, it was possible to buy a good range of top Californian wines. A weak NZ dollar eventually raised pieces to a point where the wines became too expensive and demand eventually fizzled. At about the same time I opened an export office in Los Angeles for a local wine producer and went to live in California for two-and-a-half years.
By the time I returned to New Zealand I had become a fan of big, buttery Californian Chardonnays and the state's knock-me-down reds (this was 1982 remember, when NZ wines were just emerging from the dark ages).
The US is now the world's largest consumer of wines and the fourth largest producer. Every state of the US now produces wine, though not necessarily good wine. I recall judging in an American wine competition that boasted entries from all but one state, Alaska I think. Many were excellent, others not so good.
Kendall-Jackson owns 40 wineries in California, Oregon, Australia, Bordeaux, South Africa and a number of other countries. They are the second largest producer in the US after Gallo, we were told. The company owns 40,000 acres (nearly 16,000 ha) of vineyards in California.
The wines, overall, were impressive. They had finesse and bright food flavours driven by good acidity. Ranging in price from $35 for a mellow, fruity Kendall-Jackson "Vintner's Reserve" Chardonnay to $57 for rich, concentrated and rather savoury Kendall-Jackson Outland Ridge Pinot Noir the wines were not cheap but they delivered reasonable value for money.
My favourite wine overall was Kendall-Jackson 2012 Vintners Reserve Cabernet Sauvignon from Sonoma County. It had classic varietal flavours of blackcurrant, blackberry, cedar and a suggestion of mint. A beautifully proportioned red with impressive cellaring potential offering value at $46.