Super Bordeaux and the "post-Parker" 2014 vintage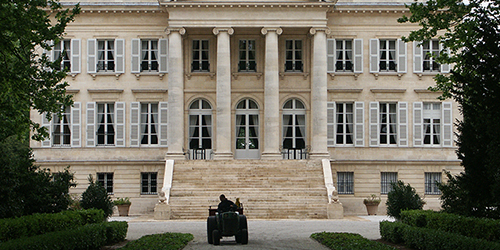 Two of France's most highly regarded wine critics, Michel Bettane and Thierry Desseauve, have compiled an impressive selection of their best wines from the 2014 Bordeaux vintage. You can see it at their blog www.bettanedesseauve.net . They discuss the merits of the 1855 Bordeaux classification of the Medoc which has experienced only minor changes in the past 160 years.
The classification has remained largely valid because it was a self-fulfilling prophesy. A First Growth producer from the Medoc (originally Lafite, Latour, Haut Brion and Margaux with the promotion of Mouton-Rothschild in 1973) was given a licence to print money when that exalted status was conferred on it. Even an average vintage of Chateau Margaux, for example, costs $1000 a bottle today with top vintages fetching more than twice that figure. With that sort of income stream a chateau could afford to keep quality high through low yields, meticulous work in the vineyard and no-expense-spared in the winery. Over the last 160 years producers have expanded, contracted and even moved their vineyards while retaining their exalted status.
From the 2014 vintage that is about to change, according to Bettane and Desseauve who are championing a new breed of wines they've christened "Super Bordeaux". They are properties on exalted sites whose owners have invested heavily to produce top flight wines with individual character. They have, say Bettane and Desseauve "tweaked the equation of what makes Bordeaux great". They have been "outed" in the first "post-Parker" vintage which heralds a new age where producers are beginning to shake off the shackles created by classifications and conservative critics. Parker has sold his influential newsletter, The Wine Advocate, and has given up attending Bordeaux en primeur tastings.
It's a compelling argument that must be read by all Bordeaux wine lovers.