New book from Bob Brown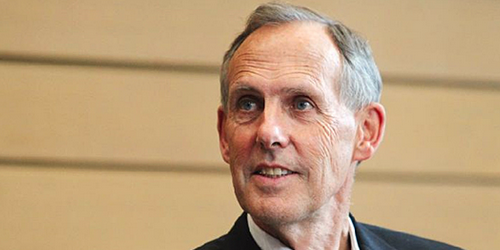 Bob Brown's latest book Optimism; Reflections on a Life of Action (Hardie Grant 2014, 272 pages, $39.95), is a stimulating and enjoyable read. I read it against the background of the appalling mis-handling of the executions of the two Bali Nine heroin smugglers, the Anzac Day reminders of the horrors of World War I, the repellent activities of Islamic State, the torpedoing of ICAC by the High Court, and so on, and it provided a marvellous antidote to the overwhelming bombardment of depressing news.
Bob Brown (pictured), the Tasmanian conservationist, former senator and Australian Greens leader, is a hero: a man of great principle. He stands up for moral issues that the major political parties neglect. And despite all the negativity he has faced, and the environmental destruction he's witnessed, he's a great optimist. His big lesson is that happiness and optimism are choices that we can all make for ourselves, and that activism is what saved him from depression and pessimism.
The most surprising discovery is how well he writes. The book is superbly written, the sentences short and punchy. No ghost-writer is credited so we must assume it's all the work of Brown and his editor at Hardie Grant.
Each chapter is a separate, concisely written story, most of which cover an important event in Brown's life, whether it's a hunger-strike protest against a visiting nuclear warship, rafting the Franklin River, his maiden speech in the Senate or helping save the Tarkine forest. There are snippets of history told to illustrate philosophical points, such as the chapter contrasting early French explorers' visits to Tasmania (friendly to the natives) with the English a decade later (murderous). There are paeans to our native forests and animals, such as the white goshawk, the shark and the whale. Australia's involvement in various wars gets a work-over, as does the 'archaic' Constitution. It's a great read and I highly recommend it.