#RealReviews Alliance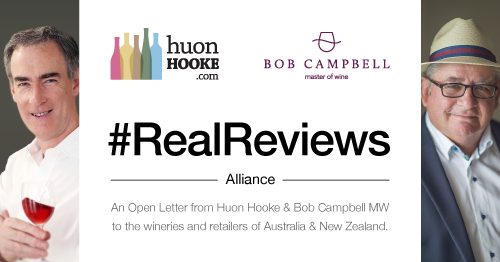 An Open Letter from Huon Hooke and Bob Campbell MW to the wineries and retailers of Australia and New Zealand.
As many of you will know, independent opinion in wine has come under pressure from several fronts.
As two major critics of Australian and New Zealand wine, Bob Campbell MW and I are making a stand for even-handed, transparent, ethical and independent reviewing.
We call it #RealReviews.