Other white varieties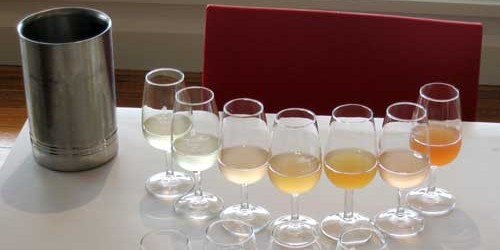 For those seeking a bit of variety in their white-wine diet, I've posted reviews of a feast of alternative dry whites this month – some Italian and some local.
I'm very excited about the Nals Margreid Italian whites. I recently featured the Sirmian pinot bianco (tasting) in the Sydney Morning Herald's Good Food, but there's also a Punggl Riserva pinot grigio (tasting) and a Lyra gewürztraminer (tasting), all outstanding. These wines have flavour complexity and texture which places them in a different realm. There are also some excellent reds, including two lagreins (the 2012 Riserva is extraordinary – tasting). The Nals Margreid wines hail from Trentino Alto Adige, and as usual in Italy they have their own local specialty grapes up there. Distributor is Combined Wines & Spirits.
Speaking of local Italian grape varieties, I enjoyed a Campanian falanghina from Azienda Agricola Cautiero, brand-named Fois (tasting). It's another wine of charm and individuality, texture and richness. Coincidentally, it won a three-wineglass rating in the current Gambero Rosso wine guide, as did the Nals Margreid Sirmian. Cautiero's importer is Stelevino.
Closer to home, I discovered a few more viogniers of high quality. It's a grape that results more often than not in clumsy, alcoholic wines in Australia, and in my experience By Farr (tastings), Clonakilla (tastings) and Yalumba (tastings) have had the wood on everyone else, while Millbrook (tastings), Quartz Hill (tastings) and a few others have also made some rippers. But I recently tasted a bevy of excellent viogniers, from Craiglee (2013 – tasting and 2012 – tasting), Whicher Ridge (tasting), Rutherglen Estates (tasting) and Yangarra Estate (tasting). They were joined by the 2011 By Farr – an absolute blinder (tasting) – and Yalumba's The Virgilius 2013 (tasting).
And there are several very smart Aussie Southern Rhone varietals, including Meerea Park Indie Marsanne Roussanne 2014 (tasting) and Yangarra Estate Roux Beauté Roussanne (tasting). A beauty indeed.