Charge of the light brigade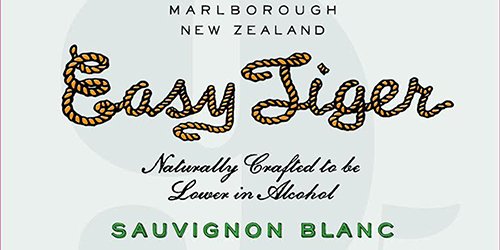 Fifteen New Zealand wineries have formed a partnership to develop techniques for making wines with less alcohol and lower calories without compromising quality. With the help of government funding the wineries plan to spend $17 million dollars over seven years in the biggest research and development project ever undertaken by the wine industry. A significant portion of that money will no doubt be spent on a campaign to convince wine drinkers that so called "lifestyle wines" are better for us but still taste good.
Making a low calorie/low alcohol wine is easy. It is simply a matter of picking the grapes earlier with less accumulated sugar. Unfortunately wine made from prematurely harvested grapes tend to taste thin, unripe and can be excessively acidic. It's a bit like trying to produce a low calorie peach by picking the fruit earlier. A green peach doesn't taste as good as a ripe peach.
It is possible to mechanically remove alcohol from wine although the process is fairly invasive and likely to impact on quality. None of the fifteen wines are considering that as an option
I spoke to one of the more successful lifestyle wine producers, John Forrest of Forrest Estate (tastings), who believes that he can pluck certain leaves from his vines at a critical time and trick the vine into yielding less sweet grapes that have the flavour profile of riper grapes. His low alcohol "The Doctors" Riesling (tastings) and Sauvignon Blanc (tastings) have certainly won many well deserved awards. Forrest explained how other producers have successfully developed strains of yeast that enhance typical Marlborough Sauvignon Blanc flavours in the finished wine. Most makers are using a combination of techniques rather than rely on one single method to get the best results.
Most of the producers that make a light wine also make an equivalent wine with "normal" alcohol allowing me to compare quality and character. The higher alcohol example usually (but not always) wins. Light Riesling, for example, is more likely to beat its higher alcohol twin that light Sauvignon Blanc or Pinot Gris (perhaps I've enjoyed too many 8.5% Mosel Rieslings over the years). Light Chardonnay is not, in my view, fit to be labelled "Chardonnay".
I don't think we'll ever see light wines that taste identical to higher alcohol wines. But I can imagine a new class of delicate, fresh, light-bodied wines with slightly greener flavours that are a pleasure to drink.