Masters of Wine Bordeaux tasting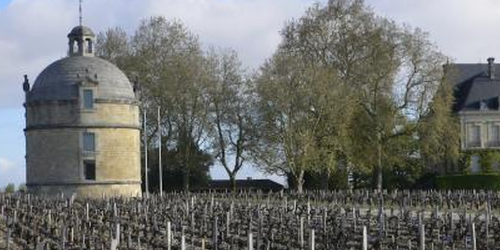 The Institute of Masters of Wine staged a couple of memorable events in Sydney in the last fortnight: it brought a sample of the IMW Bordeaux tasting, which is held annually in London, to Australia. And it hosted a workshop on the future of Australian wine followed by an inaugural annual Wine Industry Dinner featuring classic Australian wines. The workshop and dinner event was organised by masters of wine Michael Hill Smith and David LeMire, as an opportunity for Australian MWs and their guests to get together and engage with each other, as well as an opportunity for the IMW to build its leadership role within the Australian wine scene.
The Bordeaux tasting comprised 60 wines from the great 2010 vintage, and there were many outstanding reds, but on the top of my chart was the Sauternes, Château d'Yquem (tasting). This is a blinder of a wine, but then you'll have to be very lucky or very wealthy to ever taste it, as its price is likely to be north of $2,000 a bottle. The good news is that Château Climens (tasting) and Guiraud are also superb and a whole lot more affordable. Climens is about $260.
Among the reds, I loved Léoville LasCases (tasting), Léoville Barton and Saint Pierre (all St Julien); Pichon Longueville Lalande (Pauillac – tasting); Cos d'Estournel and Montrose (St Estèphe); Brane-Cantenac (tasting), Kirwan and Rauzan-Ségla (Margaux). And there were many others – Branaire-Ducru, Lynch-Bages, Canon, Cheval Blanc (although I was a teensy bit disappointed there), D'Issan, Pontet-Canet and Beychevelle. There were no Médoc First Growths, of course, the prices being what they are.
I was disappointed by the Pomerols and St Emilions. Too often they were excessively alcoholic and clumsy, and it wasn't unusual to see 14.5 or even 15% alcohol on the labels.
As a general observation, 2010 is a wonderful vintage, for long aging, but many of the wines across most communes, while not necessarily hot or soupy, are excessively big and concentrated, lacking the refreshing, more-ish qualities that I enjoy in fine Bordeaux reds. No doubt some chateaux are deliberately making the wines as rich as possible – when the season allows, as it most certainly did in 2010 – because it's the style their customers want. But I suspect others are simply missing the bulls-eye with their picking times, and picking too late due to bad management.
Tastings like this are invaluable so that members of the trade and scribes can lead their readers and customers to wines they will enjoy.