Lest we forget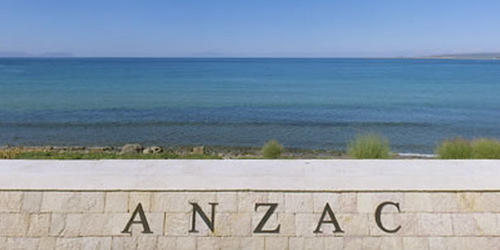 Anzac Day is always a time for thoughtful contemplation, but this year moreso than usual on account of the centenary of the Gallipoli landing.
Like many whose families lost someone there, I wonder how different our family would have been had my forebear, in our case my great-uncle, John Huon Hooke, had survived. He was my grandfather's brother, and like many he took a bullet while still in the landing boat, and was taken back to the ship, where he died. My great-aunt Connie never remarried and must have lived a pretty sad life thereafter.
My grandfather Harry was unable to go to the war because he had a crook leg. He wasn't accepted. He stayed home to run his farm and support his wife, mother, sister, and make a life for the five kids who arrived straight after the war. If it hadn't been for his bad leg, he might have gone off to fight beside his brother, and if he'd also been killed, I and about 40 of my mob would never have existed. A lot of ifs, I know, but it could so easily have come to pass.
We live in a country that's probably the best place to live on Earth, and we swan about in the Age of Entitlement, taking so much for granted. We throw a wobbly if the internet is running slow. Reflecting on this Gallipoli stuff makes me grateful to be here at all.