Exciting changes to the newsletter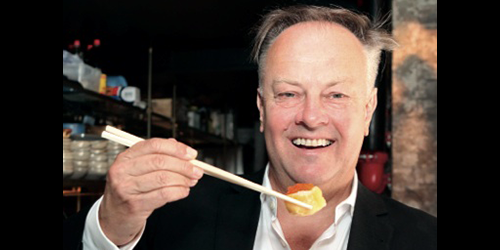 Today, it's my pleasure to introduce an old friend who will contribute occasional restaurant reviews: Guy Griffin.
Guy is one of the great tooth men it's been my privilege to know. He's been writing about food for more than 20 years. He's been a Sydney Morning Herald Good Food Guide reviewer for many years and for a decade was the restaurant critic for Fairfax's now-defunct the (sydney) magazine (between 2004 and '14). He also works with Tourism Australia and Australian Gourmet Traveller.
His reviews for the (sydney) magazine managed to be insightful, perceptive and accurate as well as formidably entertaining. In wine bars late at night he has been heard rhapsodizing about a 'delicious' Mexican corn fungus called huitlacoche, a bizarre Spanish crustacean known as the goose barnacle, and more recently, the Thai snakehead fish. I know you're going to enjoy reading him.
In other exciting news, we are splitting the content of the newsletter to make it more accessible for our readers. We will be publishing one newsletter for wine news and opinions, and another for my weekly wine recommendations (Cellar Talk / Wine Guide). Both will be published every Thursday. Click here to subscribe.