New Zealand to establish GIs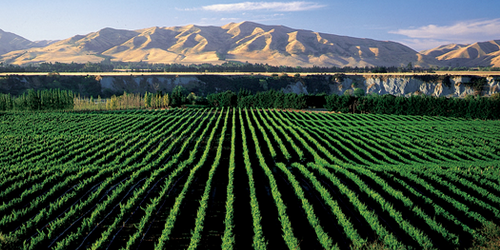 New Zealand is to define the boundaries of its wine regions, much as Australia has already done. The NZ Minister for Trade, Tim Groser, made the announcement at the Cloudy Bay 30th anniversary celebrations in Marlborough on April 1. He said the New Zealand Government had given the green light to establishing national Geographical Indications, or GIs, which means drawing boundaries and determining territorial limits.
No doubt this will cause some battles, as it did in Australia – especially in the Coonawarra region. Marlborough itself has sprouted outcrops of vineyards both inland from the original Wairau Valley plantings and along the coast towards Kaikoura. A committee will have to be established to decide where lines are to be drawn.
The Cloudy Bay 30th anniversary was a distinguished occasion: it was also attended by the French ambassador to New Zealand, Florence Jeanblanc-Risler, the CEO of the Paris-based Estates and Wines division of Moet Hennessy, Jean-Guillaume Prats, New Zealand Winegrowers CEO Philip Gregan, and former consultant to Moet Hennessy, Yarra Valley-based Dr Tony Jordan. Moet Hennessy owns Cloudy Bay (tastings).
Gregan said the GI move would equip the wine industry with the tools to protect its premium brands from misappropriation or misuse, as well as help secure market access in some regions, winebiz.com.au reported last week.
"Governments could say unless there is a system of registration of Geographic Indications in New Zealand, then you can't export wine to our market using those geographic indications on the label," Gregan said. "If that was to occur, that would stop us using Marlborough or Central Otago or Waiheke Island on the label, and that would be a major, major issue for us."
He expects legislation for Geographical Indications to take effect next year.